5 Best Breeds of Rabbit Vibrators
Rabbit Vibrators became famous when Charlotte, the most conservative of all the Sex in the City characters, fellliterally head over heels for her rabbit vibrator. Since the 90s, rabbits have done a lot of growing up. They have thumped their way into our hearts and our underpants.
Here are 5 outstanding, orgasmic-inducing rabbit vibrators. Enjoy!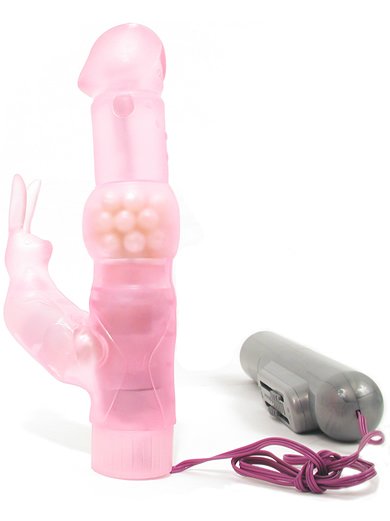 The Rabbit Pearl– the original rabbit vibrator- doesn't just simulate sex. It's like having sex with an amazing rotating penis and cute rabbit ears vibrating wonderfully on your clitoris. Plus, you don't have to do anything. You can turn it up and down at your leisure with a handheld control. I could sip on a glass of champagne while my rabbit rumbles on.
(Use coupon code EMILY for 15% off the Rabbit Pearl.)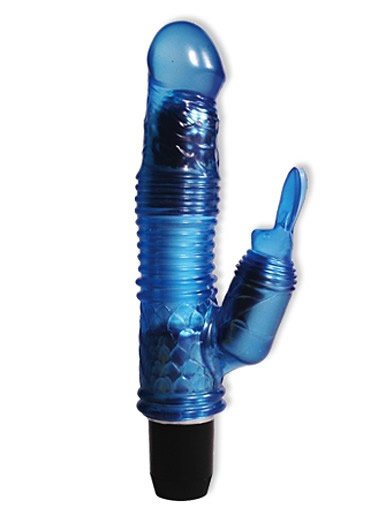 This rabbit is perfect for taking a dip in the water. You bring Aqua Rabbit with you into the shower, bath, or babbling brook. Also, with an extremely bendable vibrating shaft, this vibe can flex and curve in virtually any direction. Make take a dive in whatever position you want.
"5 seconds… I counted. Everyone has time for this little bunny! My BFF bought one locally and couldn't stop talking about it, I went to the store and they were sold out. Luckily I found your website and OMG she was soo right. Giving up dating for Lent just became a whole lot easier" – Hunting Wabbits
(Use coupon code EMILY for 15% off the Aqua Rabbit Vibrator.)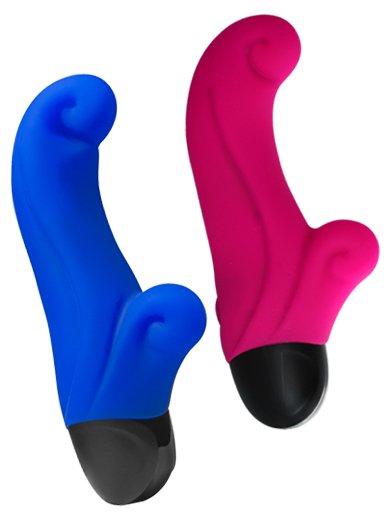 It looks like a wave pointed towards your vagina, so you know it's going to be good. This waterproof beauty has 4 speeds and 3 vibration patterns for different waves of pleasure. Plus it's rechargeable, using click 'n' Charge magnetic charging technology . The big wave hits your G-spot, while the baby wave vibrates against your clitoris. If you're experiencing summertime sadness, look no further than the Ocean N' Charge vibrator to wash away your problems.
(Use coupon code EMILY for 15% off the Ocean N' Charge.)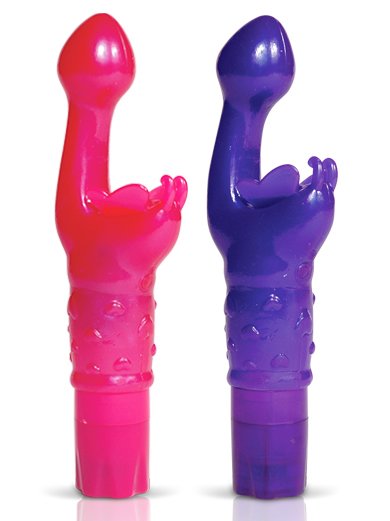 I know, it's a butterfly and not a bunny, but don't let the 
Butterfly Kiss
's cute exterior fool you. This rabbit vibrator means business, and it's only $18. It's the perfect starter vibrator for simultaneous stimulation. The butterfly wings flutter on your clitoris while the tear-drop tip dips inside for great shallow penetration vibrations.
"OMG! I have officially been converted! This was my first time ever using a vibrator and I must say this exceeded my expectations. I think I am in love with masturbation now. Definitely good for the newbie! – Toy Virgin
1. FiFi Waterproof Rechargeable Vibrator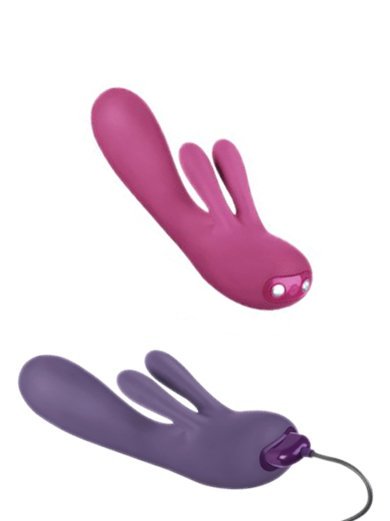 The Rabbit has really grown up since the Rabbit Pearl. Look it how long and powerful her ears have become! The Fifi is a special breed of rabbit that gives full internal stimulation while thumping it's big, floppy ears on your clitoris. Each ear has its own motor, so if you want a lot of clitoral stimulation, you're going to love the ears on this rabbit and its body is curved to stimulate the right places (your G-spot). It's also rechargeable so you can use it over and over again without having to leave your bedroom for Energizer Bunny batteries. *Sigh* If only you could plug in a man to empower him with the ferocity of the Fifi.
(Use coupon code GVEMILY for 20% off the FiFi.)